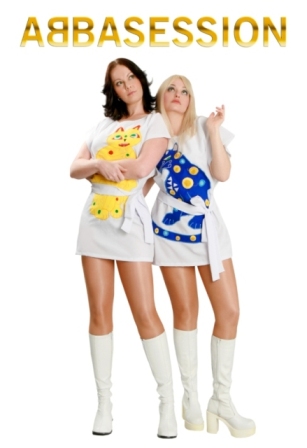 Are you looking for something different for a birthday, hen's party, buck's night, farewell, anniversary etc?
Why not have Abbasession come to your home, office, workplace or restaurant of choice as a singing telegram.
The girls from Abbasession will arrive fully costumed with a box of chocolates and bottle of champagne for the guest of honour and read your special message.
They will also sing up to  2 songs of choice from the list below
* New Agnetha and Bjorn Singing Telegrams *
With the Agnetha and Bjorn option we have added in 2 extra song choices  "Rock Me and Does your Mother Know"
For more information and/or to discuss your needs please contact Nicole on 0414901775 or email [email protected]
    Song choices include:
Mamma Mia
S.O.S.
Super Trouper
Gimme Gimme Gimme
Dancing Queen
Honey Honey
I do I do I do I do I do
Knowing Me Knowing You
Waterloo
Money Money Money
To book Abbasession for your next event call 0414 901 775 or 0410 615 035
or email [email protected]
Abba Tribute Band, Duo and Trio