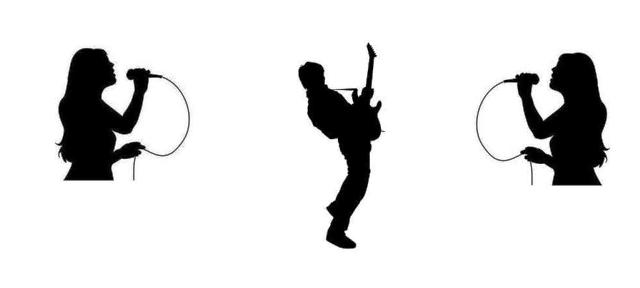 Cover Duo,Trio and 4 piece Band Line-ups
Are you looking for a variety of music styles for your next event?
Then why not book one of our duo,trio or band line-ups
Our Duo's can be 2 female singers OR a female singer and guitarist/singer
Our trio's can be 2 female singers and a guitarist/singer OR 2 female singers and piano/keys/singer
Or you might like our 4 piece 2 female singers,guitarist/singer and piano/keys/singer line- up
We use top quality backing tracks with all of our line-ups and can provide you with music from Abba to Zeppelin and everything in between.
Acoustic sets and instrumentals available upon request.
You may also choose to combine a classic rock/disco covers set with an Abba set.
Session Musicians
Our wonderful singers, guitarist and pianists are all available for hire for session work either as a group or individually.
Please contact us with all of your details and requirements.
To book Abbasession for your next event call 0414 901 775 or 0410 615 035
or email [email protected]
Abba Tribute Band ,Duo and Trio