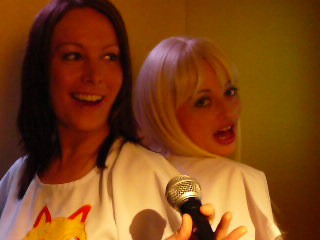 ABBA KARAOKE
For those who want to do all the singing themselves why not have Abba Karaoke
We will bring a professional sound system and microphones so you and your friends can sing along to all of your favourite Abba songs.
There will be one (or two depending on availability) assistant/operators for your evening.
Abba Karaoke runs for up to 3 hours not including set up and pull down.
To book Abbasession for your next event call 0414 901 775
or email nicole@abbasession.com
Abba Tribute Band, Duo and Trio