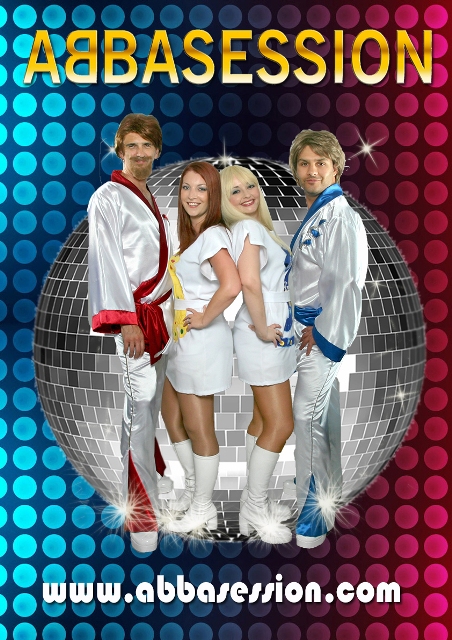 Abbasession is Australia's Premier Abba Tribute Band Or Duo
  Featuring all of Abba's greatest hits, Abbasession are a fantastic tribute show to Abba, that will have you singing and dancing throughout the show.
Abbasession provide a choice of 1x 45 minute set, a 1 hour set, 2 x 30 minutes sets or  2 x 40 minute sets.  Abbasession can also offer 2 x 40 minute sets + 1 x 40 minute covers set to extend your evening's entertainment.
With gorgeous costumes and a state of the art professional sound system, Abbasession will provide an exciting night out, that you will not easily forget!
 Abbasession are now performing 30 minute sets for Children's parties.
Book Abbasession Abba Tribute Band Or Duo for your next event, you'll be glad you did.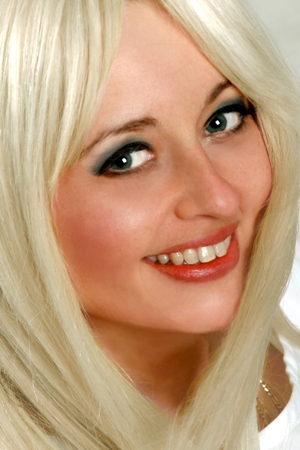 Nicole Christine
                            Nicole Christine has been in the entertainment industry for over a decade, on stage, on screen, on radio and on television.
Her broad range of talents include singing, acting, public speaking, public relations, journalism, band promotions and management, publicity , public relations,concert  co- ordination, studio sessions,  children's entertainment, children's music instructor and hairdressing and make-up.
 Nicole is no stranger to singing to audiences as a solo artist,  part of a duo or trio or as a front person in a band and has done many spots as a special guest and  has performed in front of crowds ranging in size from 4 people to 40,000 people.
Nicole has worked with and promoted everything from new up and coming acts to seasoned professionals and by day is a music presenter for The Australian institute of music and childhood development.
Nicole continues to host  Asylum TV which sees her featured on international and Australian television.
 Nicole is able to play both the roles of Agnetha and Frida.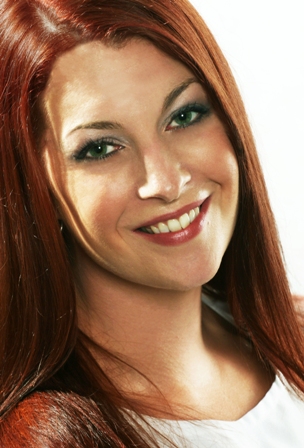 Alicia O'Brien
Alicia O'Brien has been singing since the age of 8 and professionally for the last 5 years. Her experience stems from classical training to working with various bands and tribute shows across Australia as a front person and backing vocalist.
Alicia also works with various companies around Melbourne performing children's theatre, running kids disco parties and teaching dance to preschool and primary school students.
Alica is able to play both roles of Frida and Agnetha.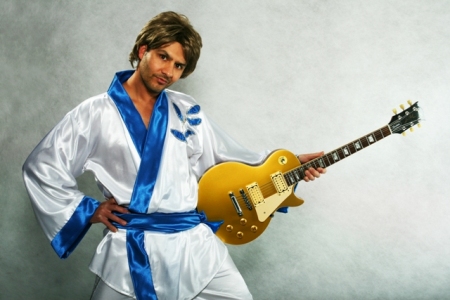 Danny Lopez
Danny is a seasoned performer who has worked many years in the music industry, from duos to trios and show bands.
Danny is the guy who rocks your socks off with blistering guitar solos , dynamic stage presence and versatile vocals.
As a professional musician Danny is a session guitarist and a full time music teacher with his own private guitar teaching, vocal lesson and song writing business, Learn What You Want!
Net working with his online group Freefall the band and various other projects, Danny has enjoyed good recognition with his ability, as a versatile song writer/ lead guitarist and rock'n vocalist. Danny is always open to new and creative projects, that involve original music, or working with anyone who has great energy and vision for being productive in this industry.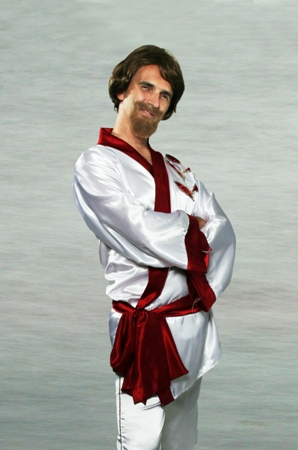 Paul McCarthy
 As a classically trained pianist, Paul has wide experience in performing, composing and teaching.  Since 2005, he has held the position as Director of Music at Salesian College Sunbury, following a long association at Presentation College, Windsor.  Paul has initiated a unique, fully orchestral classroom program at Salesian College, accommodating brass, woodwind and strings at beginner level, providing the foundation for all of the College's instrumental ensembles. A choral program has also seen the participation of many of the students in choral festivals andcompetitions.       
Paul's recording of the solo piano works of Beethoven, Brahms and Chopin have featured on both ABC-FM and 3MBS and his repertoire currently includes the entire set of 24 etudes of Frederic Chopin (Op. 10 and 25 ) and the complete set of 12 Transcendental etudes of Franz Liszt. Currently, some of Paul's own compositions are being assessed by the AMEB for use in the piano syllabus for examinations.
Paul's musical interests are of a wide variety and this is of a great benefit in his chosen profession.
Paul and his wife Margaret are the proud parents of three beautiful girls.                                                                                  
 
To book Abbasession for your next event call 0414 901 775 or 0410 615 035
or email nicole@abbasession.com
Abba Tribute Band, Duo and Trio