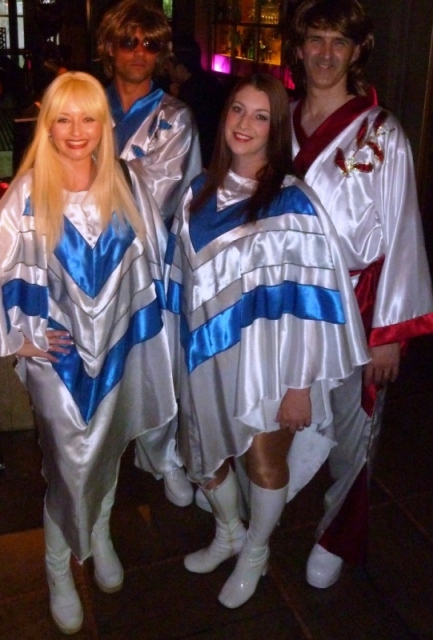 Abbasession are pleased to be able to offer you our brand new unplugged show !
Featuring an acoustic guitar and keyboards with beautiful 2, 3 and 4 part harmonies, our fabulous unplugged show is a scaled down version of our larger 4 piece show.
Our fully costumed Abbasession unplugged show is 40 minutes in length and features a stack of your favourite Abba songs including an impressive Abba medley as a grand finale!
The Abbasession unplugged show is available as a 4 piece only.
To book Abbasession for your next event call 0414 901 775 or 0410 615 035
or email nicole@abbasession.com
Abba Tribute Band, Duo and Trio